iShine
iShine Programme
The Need
Students from disadvantaged families usually start behind their peers upon entry to Primary School due to their home situations. This could lead to lower self-esteem and loss of motivation to do well in school.  Their school financial needs are usually covered by government subsidies, but they also need emotional support, regular motivation and nurturing.

The Programme
iShine started as a pilot programme in 2014 with Greendale Primary School. From 2015 to 2021, iShine ran at Punggol Family Service Centre, under AMKFSC Community Services. From 2020, iShine also became part of New Life Community Services' Kids Champ Club.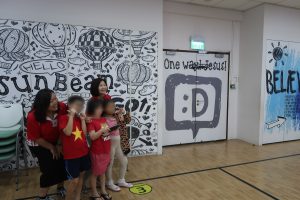 iShine is a thematic, hands-on exploratory learning programme that takes primary school children beyond their school curriculum. Adult volunteers journey with the children throughout the year-long programme's different themes, spotting hidden talents and newly sparked interests. In so doing, we raise the children's confidence and encourage higher aspirations.
iShine has a collection of 10 themes covering diverse topics ranging from cooking (Junior Masterchef), urban design (Design a City), to understanding different occupations (When I Grow Up). The sessions take place fortnightly and run for 3 hours per session.  Children and volunteers participate in the activities in teams and discuss what they learn together.
Our Partners
PROGRAMME PARTNERS

Current Programme Partner (2020 onwards)

New Life Community Services (New Life or NLCS) is a social service agency in Singapore. NLCS is passionate about serving the community and mentoring the next generation. It currently operates three childcare centres, three youth hubs, three student care centres as well as conduct character mentoring programmes for children and youths. NLCS also provides financial assistance to marginalised families with schooling children and provide casework management and counselling to handle issues of poverty and debts.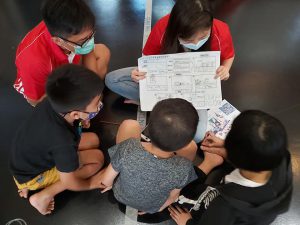 NLCS incorporates iShine into its Kids Champ Club (KCC) programme. KCC aims to impart good character values in children and provide opportunities for them to put into practice what they have learnt through regular sessions with fun and intentionally planned experiential activities.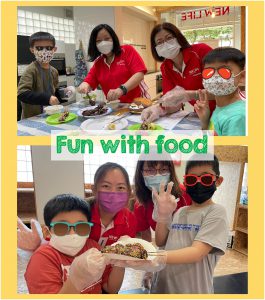 Past Programme Partner (2015 – 2021)
Punggol Family Service Centre, under AMKFSC Community Services, became the programme host for iShine in 2015.
The FSC serves families living in Punggol through casework and counselling services as well as community support services for parents, children and couples.
Find out about Punggol Family Service Centre's experiences here: